The Dubai International airport has Three terminals and Four concourses.
Terminal 3 consists of three concourses (A-Gates, B-Gates and C-Gates) which are used by Emirates, Select Flydubai flights , Qantas, Air Canada and United.
Concourse A@ Terminal 3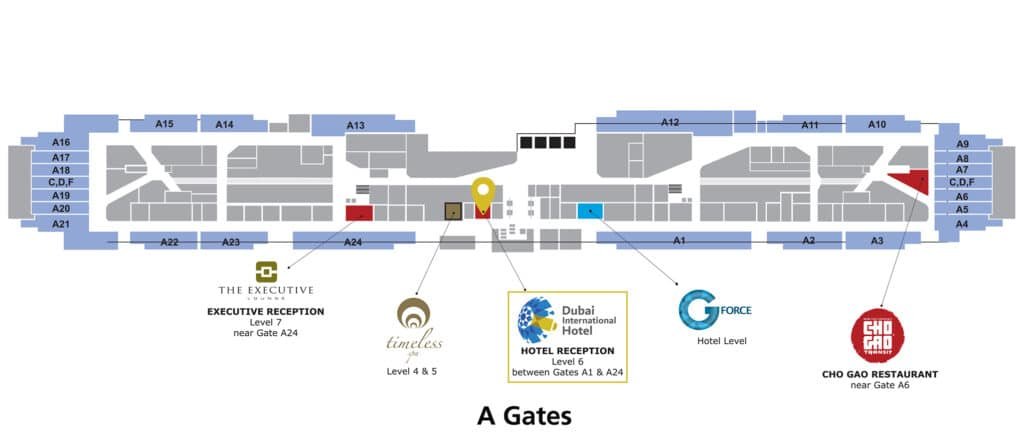 Concourse B @ Terminal 3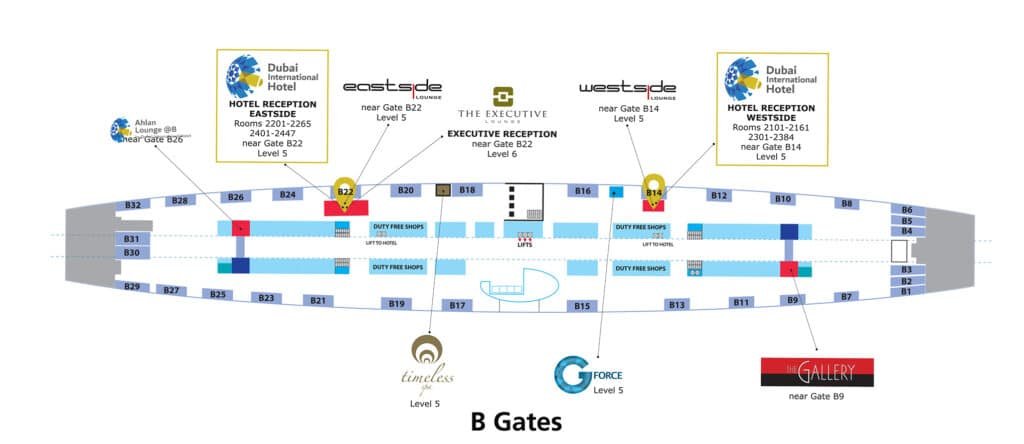 Concourse C @ Terminal 3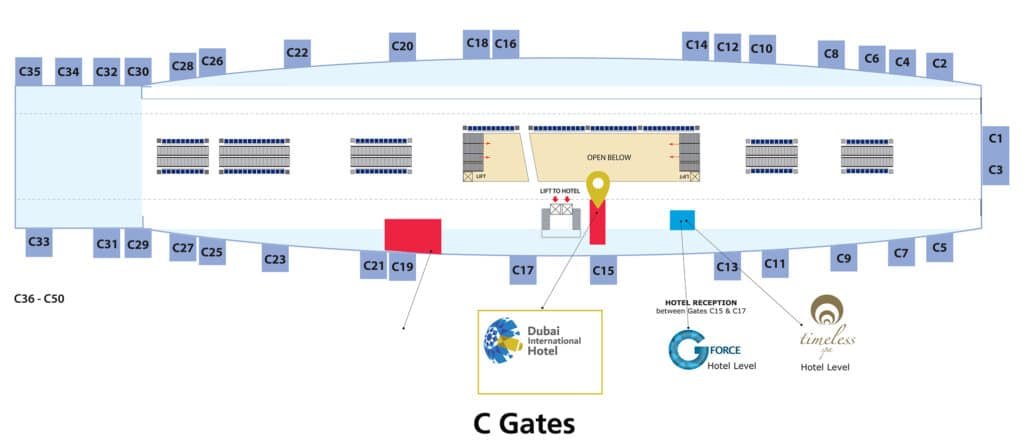 Concourse D at Terminal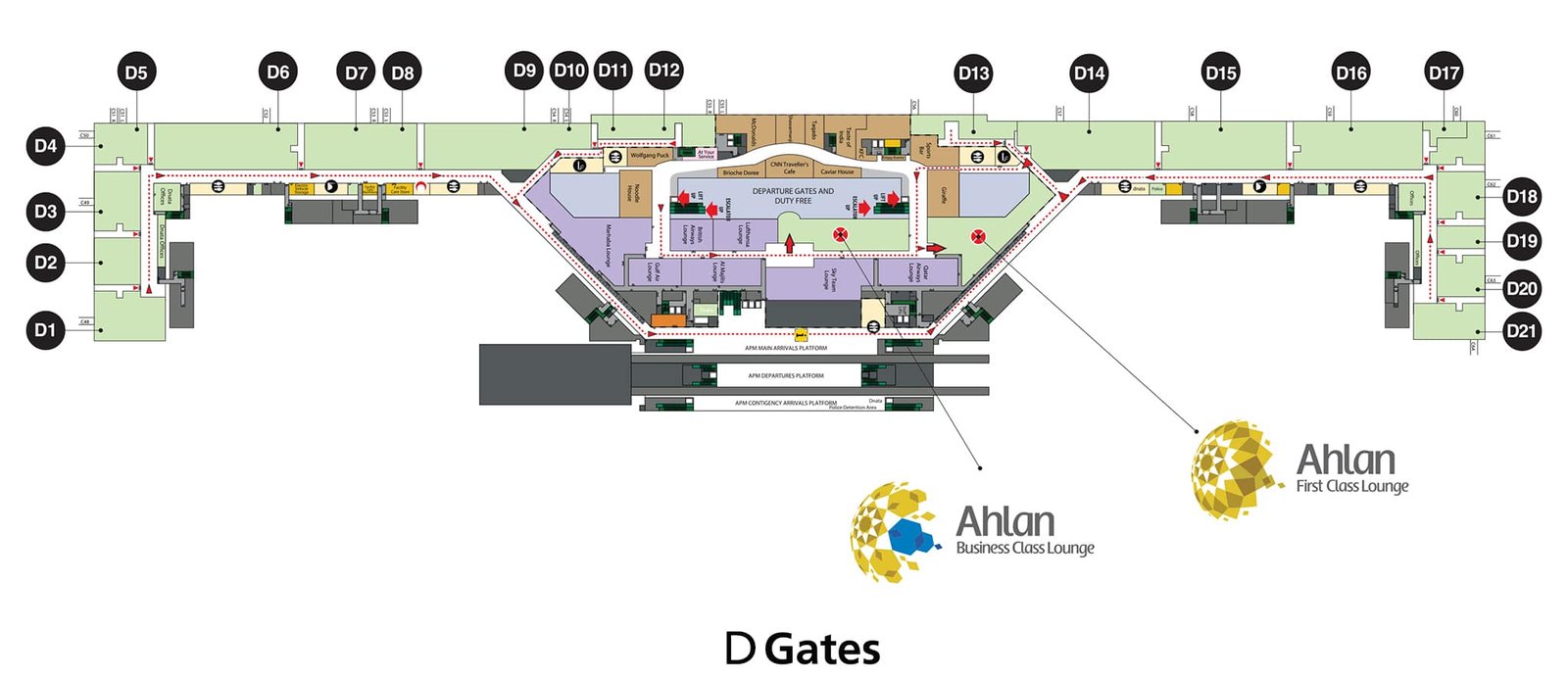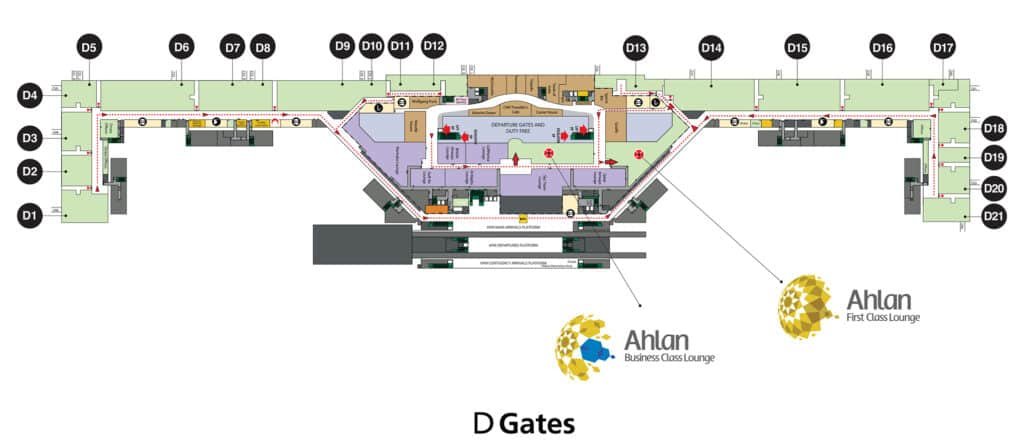 Terminal 1 Concourse D (D-Gates) serves more than 50 international carriers. It is Connected to D Gates through an airport train.
Terminal 2 (F Gates) is the hub terminal for Flydubai and regional and low cost carriers.
Note
For land-side transfer, you may get a taxi or use the Metro between Terminal 1 and Terminal 3. If you're connecting flights, you will be automatically transferred as part of your connection. 
Terminal 1 and 3 are connected on the air side . There are no air side connections between Terminal 2 and Terminal 1 and 3.