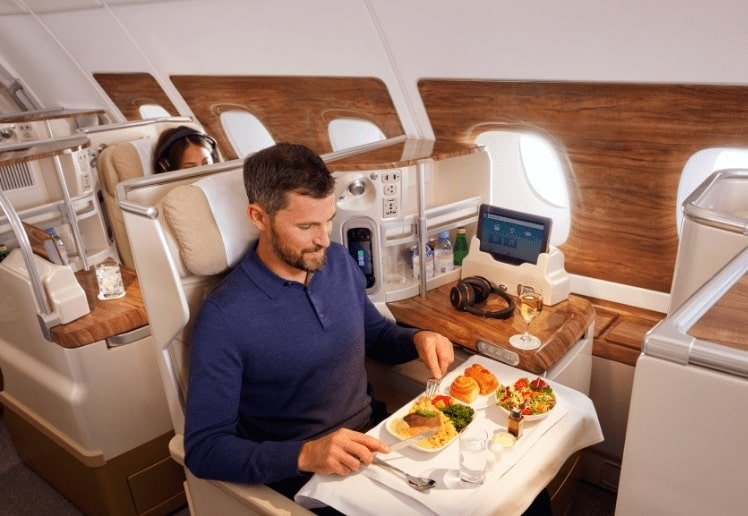 Emirates has launched its Inflight "Meal Preordering Service" on 92 global routes, including 30 new destinations. This service allows Business Class passengers to select their main course up to 24 hours before their flight, minimizing food waste and ensuring meal preferences. Over 10,000 preorders have been fulfilled on 3,000 flights, with more than 600 daily orders.
Popular meal choices include pan-fried beef tenderloin, grilled beef tenderloin, and Suffolk roasted chicken, while breakfast options like cheddar cheese and chive omelette are a hit.
Emirates emphasizes digital innovations, offering website and app check-in, digital boarding passes, inflight menus, and easy access to Skywards for free onboard Wi-Fi messaging. The cabin crew uses Apple devices to serve preordered dishes, contributing to efficient menu planning and waste reduction.