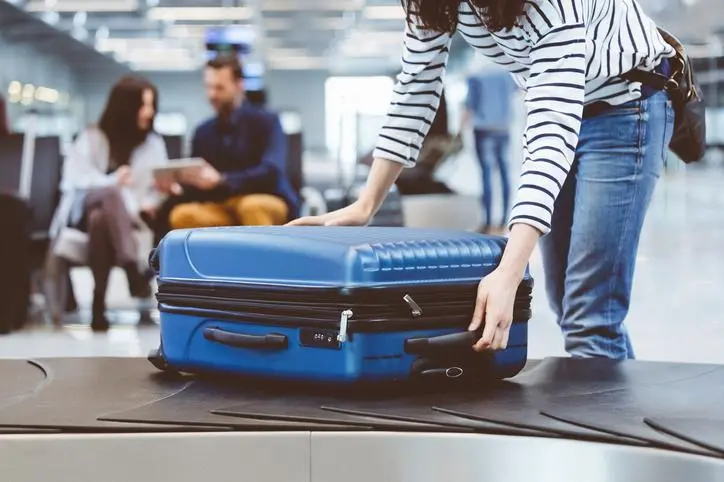 The India-UAE air corridor is a bustling route, with a significant number of Indian travelers journeying to the Gulf nation for business, tourism, and employment opportunities. With the approaching festival season, the influx of visitors is expected to surge. However, there has been a recent uptick in the rejection of check-in baggage at Mumbai International Airport due to passengers carrying banned items, both domestic and international travelers.
Mumbai Airport has reported an increase in the prevalence of prohibited items found in check-in baggage. These items include dry coconut (copra), fireworks, flares, party poppers, matches, paint, fire camphor, ghee, pickles, and other oily food items.
Furthermore, items such as e-cigarettes, lighters, power banks, and spray bottles are frequently found in passengers' luggage, which are also considered potential threats to flight safety. These items can pose risks such as fire hazards, explosions, or interference with the aircraft's electrical systems.
Of particular concern are highly flammable items like dry coconuts, of which 943 were found in passengers' bags in just one month last year. Dry coconuts contain a high oil content, making them highly flammable and prone to causing fires when exposed to heat inside an aircraft. India's Bureau of Civil Aviation Security (BCAS) added dry coconuts to the list of prohibited items in March 2022, but many passengers remain unaware of this inclusion.
Mumbai's Chhatrapati Shivaji Maharaj International Airport (CSMIA) reports that Dubai, London, and Abu Dhabi continue to be the top international destinations, with a 21% increase in passenger traffic to these locations in Q3 2023, surpassing 1.1 million passengers.
While CSMIA acknowledges the sentimental value of certain religious items, especially during festive periods, it emphasizes that seemingly harmless items can pose significant safety and security risks. The increasing rejection rate of check-in baggage is largely attributed to a lack of awareness among travelers regarding prohibited and dangerous items.
The proportion of rejected check-in bags compared to the total number of screened bags has risen from 0.31% in December 2022 to 0.73% in May. Mumbai Airport's baggage system can process a substantial capacity of bags, with an 8-kilometer baggage belt that handles 9,600 bags per hour at Terminal 2 and 4,800 bags per hour at Terminal 1.
In conclusion, travelers are urged to familiarize themselves with guidelines issued by the airport and airlines concerning prohibited and hazardous items. This awareness is crucial to ensuring a safe and smooth travel experience through Mumbai International Airport.